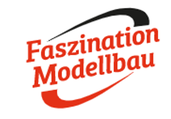 Die Messe Faszination Modellbau war dieses Jahr wieder ein absolutes Highlight.
The Faszination Modellbau trade fair was once again an absolute highlight this year.
Endlich war wieder Messe in Friedrichshafen! Und wieder hatte ich die Möglichkeit die ganzen 3 Tage mit unseren Freunden aus Lüdenscheid zu verbringen. Hat echt viel Spaß gemacht und die D16, welche zur Show angeheizt wurde ist nur über Nacht kalt geworden!
------------------------------------
Finally there was a trade fair in Friedrichshafen again! And again I had the opportunity to spend the whole 3 days with our friends from Lüdenscheid. Was a lot of fun and the D16 that was fired up for the show only got cold overnight!
Und natürlich konnte ich es wieder nicht lassen und bin mit 4 weiteren Maschinen für meine Sammlung nachhause gekommen.
------------------------------------
And of course I couldn't resist again and came home with 4 more machines for my collection.
Und wie schon bei anderen Messen zuvor bringt Wilesco immer noch etwas aus alten Lagerbeständen mit. Es ist unglaublich, was da so ab und zu noch auftaucht. So war dieses Mal eine nagelneue D15 in der alten Ausführung mit Fliesenmuster im Angebot. Und da meine alte D15 leider deutliche Spuren von Anheizen aufweißt, konnte ich da nicht wiederstehen.
------------------------------------
And as at other trade fairs before, Wilesco always brings something from old stocks. It's amazing what comes up every now and then. So this time there was a brand new D15 in the old version with a tile pattern on offer. And since my old D15 unfortunately shows clear signs of heating up, I couldn't resist it.
Und dann war da noch eine D16 in der Ausführung blau-weiss, wie sie zwischen 2001 und 2006 hergestellt wurde. Entgegen meiner blau-weißen D16 hatte diese aber den Zylinder mit Verkleidung. Also musste auch dieses schöne Stück mit.
------------------------------------
And then there was a D16 in the blue and white version, as produced between 2001 and 2006. Contrary to my blue and white D16, this one had the cylinder with cladding. So this beautiful piece had to go too. 
Außerdem denke ich gerade über ein neues Projekt nach, wofür eine D22 eine sehr gute Basis ist. Und da auch von der D22 in der alten Ausführung mit Kondenswasserschale seitlich einige Maschinen zu einem günstigen Preis angeboten wurden, konnte ich natürlich nicht nein sagen.
------------------------------------
I'm also thinking about a new project, for which a D22 is a very good basis. And since some machines from the old version of the D22 with condensation water tray on the side were also offered at a reasonable price, I couldn't say no, of course. 
Ein absolutes Highlight war für mich aber eine neue D305 bekommen zu können. Diese kommt seit diesem Jahr nun mit schwarzem Kessel, schwarzen Rädern und schwarzem Lenkrad daher.
------------------------------------
An absolute highlight for me was being able to get a new D305. As of this year, it comes with a black shell, black wheels and a black steering wheel.